Det började som en orkan, kategori 4 ute på Atlanten. Träffade kusten som en orkan, kategori 1 och in över land som en tropisk storm. Men ändå ett bedrövligt oväder med mycket regn.
Det man aldrig får veta i media är att orkaner och stormar har varit ett ständigt gissel för människor i östra USA. Trots detta vill folk gärna bo vid kusten och allt fler flyttar dit och därför blir de ekonomiska skadorna större. Och de ekonomiska skadorna väntas bli ännu större i framtiden.
Lite statistik över orkaner på östkusten när det gäller frekvens och intensitet. Trenden är minskande i båda fallen men de ekonomiska skadorna ökar. Mellan 2006 och 2016 var det inga stora orkaner som träffade kusten, en orkantorka kallade man det.
https://www.cnsnews.com/news/article/susan-jones/major-us-hurricane-drought-ends-after-record-4323-days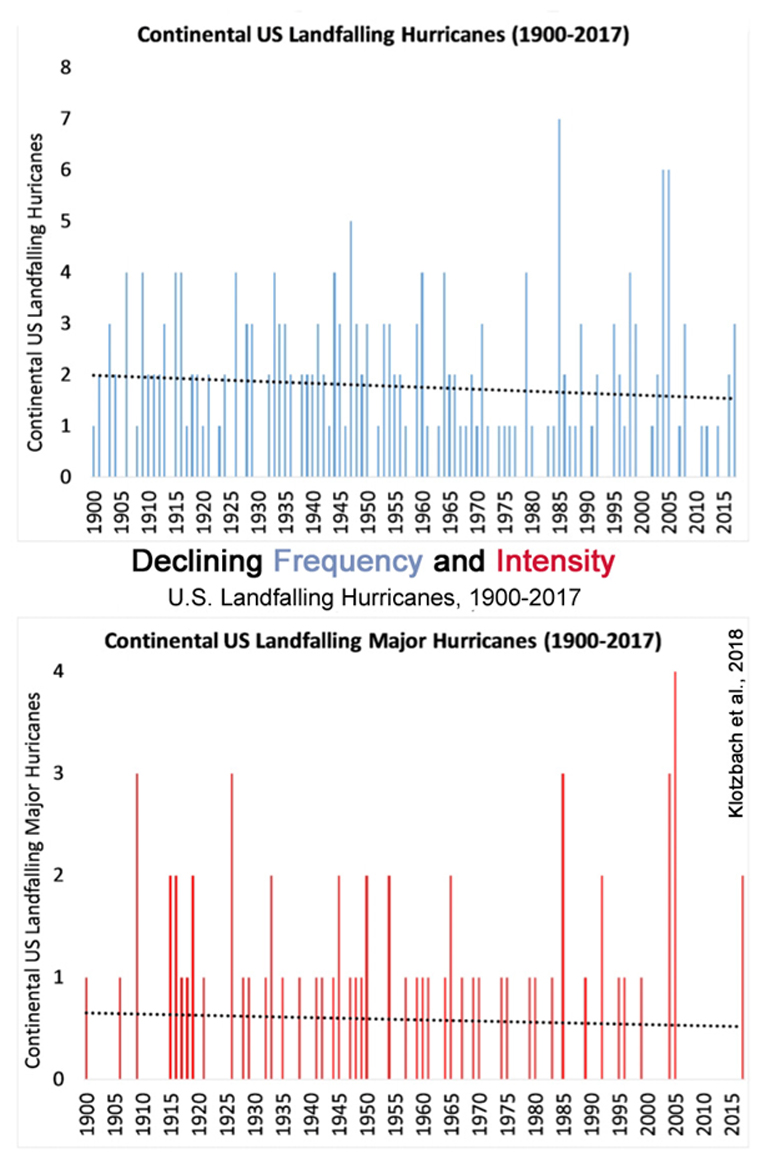 Källa:https://journals.ametsoc.org/doi/10.1175/BAMS-D-17-0184.1
AmericanMeteorologicalSociety
Utdrag tidskriftens abstract:
Abstract
Continental United States (CONUS) hurricane-related inflation-adjusted damage has increased significantly since 1900. However, since 1900 neither observed CONUS landfalling hurricane frequency nor intensity shows significant trends, including the devastating 2017 season.
Growth in coastal population and regional wealth are the overwhelming drivers of observed increases in hurricane-related damage. As the population and wealth of the United States has increased in coastal locations, it has invariably led to the growth in exposure and vulnerability of coastal property along the U.S. Gulf and East Coasts. Unfortunately, the risks associated with more people and vulnerable exposure came to fruition in Texas and Florida during the 2017 season following the landfalls of Hurricanes Harvey and Irma. Total economic damage from those two storms exceeded $125 billion. Growth in coastal population and exposure is likely to continue in the future, and when hurricane landfalls do occur, this will likely lead to greater damage costs than previously seen. Such a statement is made recognizing that the vast scope of damage from hurricanes often highlights the effectiveness (or lack thereof) of building codes, flood maps, infrastructure, and insurance in at-risk communities.
Folk är inte så rädda för orkaner som man skulle kunna tro, häftigare att bo vid kusten.
Via media får vi de häftigaste bilderna från en översvämning, kanske inte alltid de mest representativa. Detta avslöjande sprids just nu på olika sociala medier. Bilden visar hur journalister kan bättra på verkligheten.

Besöker du sidan ser du en bild till
https://wattsupwiththat.com/2018/09/15/another-fakenews-video-cnn-anderson-cooper-hypes-hurricaneflorence-flooding-meanwhile-firefighters-spoof-tv-news/
Är det inte tillräckligt eländigt ändå?
Denne journalist är en kändis på CNN. Anderson Cooper!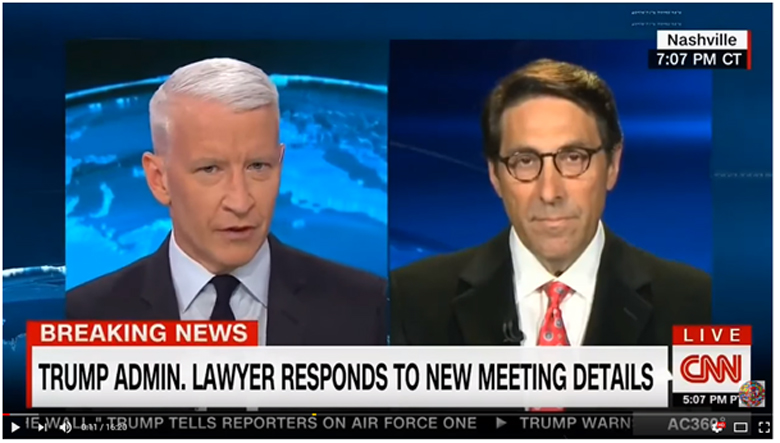 Följande video är rolig?
https://wattsupwiththat.com/2018/09/14/hilarious-weatherchannel-reporter-fakes-intensity-of-hurricaneflorence-wind-gets-caught/
Vad svarade då TV-kanalen på kritiken?
In a statement to BuzzFeed News, the Weather Channel defended Seidel's coverage, saying that he was standing on wet grass and was "undoubtedly exhausted."
"It's important to note that the two individuals in the background are walking on concrete, and Mike Seidel is trying to maintain his footing on wet grass, after reporting on-air until 1:00 a.m. ET this morning and is undoubtedly exhausted," the network said.
https://www.buzzfeednews.com/article/tanyachen/people-are-cracking-up-at-this-weather-reporter-being