Från http://www.telegraph.co.uk/science/2016/11/24/scott-shackleton-logbooks-prove-antarctic-sea-ice-not-shrinking/ och även http://www.bbc.com/news/science-environment-38085147
Det har inte hänt så mycket på 100 år sedan de gamla polarfararna var i farten för att undersöka Antarktis. Havsisen ligger på ungefär samma nivå fast den har växt till sig på senare tid vintertid.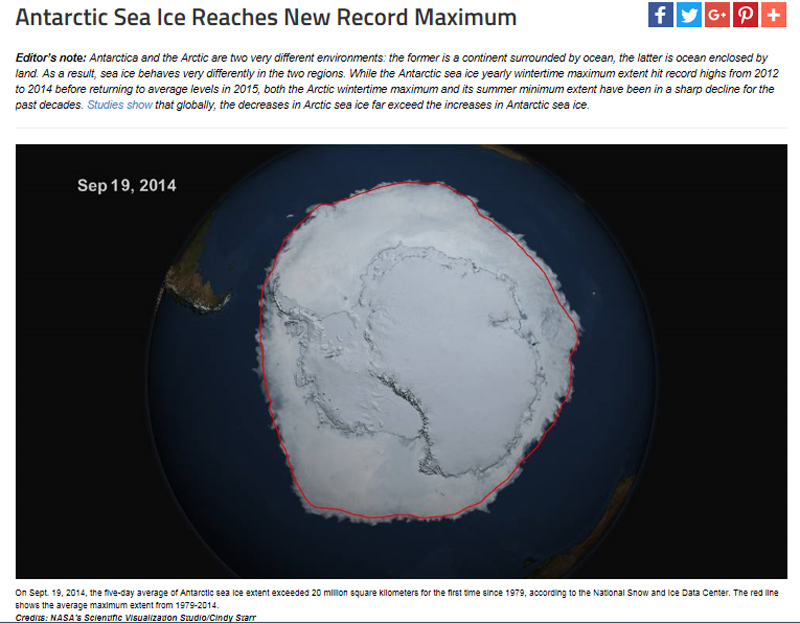 Titta på kartan nedan så ser du hur nära polarfararna kunde komma isen. Temperaturen kan gå lite upp och ned också. Se http://lagmansnatursida.se/dbarkiv/2016/vecka37/db16sep12.htm
Sommartid sägs det att den är något mindre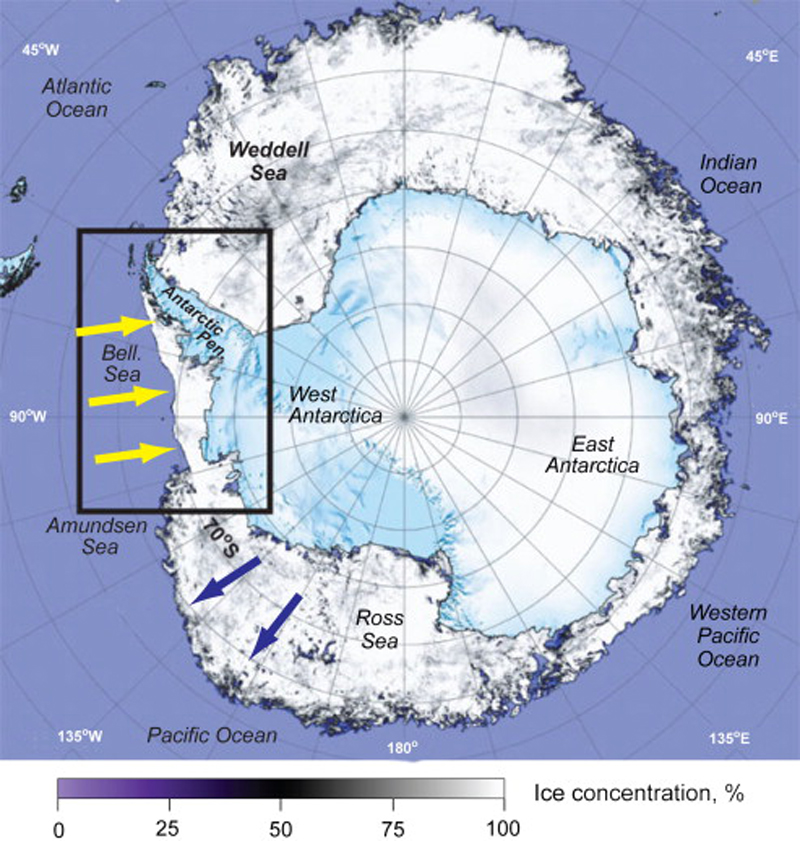 På denna karta ser vi en märkbar ökning vid Rosshavet men en liten minskning vid Bellhavet och det är vid sistnämnda platsen som valarnas antal har ökat som vi skrev om tidigare. Se http://lagmansnatursida.se/dbarkiv/2016/vecka47/db16nov23.htm
Det var en minskning av sommarisen mellan sent 50-tal och tidigt 70-tal enligt http://www.sciencedirect.com/science/article/pii/S1873965210000411
Using the location of whaling catch records as a proxy for Antarctic summertime sea ice extent, de la Mare (1997) showed an apparent major decline in summertime Antarctic sea ice extent (of 25%) between the late 1950s and early 1970s. This finding was subsequently challenged by Ackley et al. (2003) because of the caveat mentioned above, but also because the whaling records may only reflect regional rather than circumpolar conditions, arguing too that there is some evidence for a larger summertime sea ice extent in the Ross and Weddell Seas in the 1950s. However, additional evidence supporting a major sea ice decline over this immediate pre-satellite period comes from model results e.g. Wu et al. (1999a) and Goosse and Renssen (2005), the fast ice record in the South Orkney Islands (Murphy et al., 1995), and high-resolution analysis of ice sheet core data (see below). Moreover, de la Mare (2008) found in a follow-up study using additional data that Antarctic sea ice changes in the immediate pre-satellite era varied significantly between regions, with most regions showing a decline in sea ice extent while a few showed increases or no significant change
Fortsatt i artikeln noterar de en ökning av knölvalar men en minskning av krill. Det sistnämnda var då lite annorlunda än vad en tidigare artikel kom fram till.
Biologiska förändringar är det alltid även vid små förändringar av havsisen. Olika pingvinarter påverkas olika vilket nedanstående diagram visar. En pingvinart har ökat med 4600 %.
Läs dessutom gärna om Shackletons försök att korsa Antarktis som upptäcktsresande. Det gick inte så bra för det var då mer is än de tänkte sig. Deras skepp trycktes sönder i isen men manskapet lyckades överleva under svåra umbäranden. http://www.coolantarctica.com/Antarctica%20fact%20file/History/Shackleton-Endurance-Trans-Antarctic_expedition.php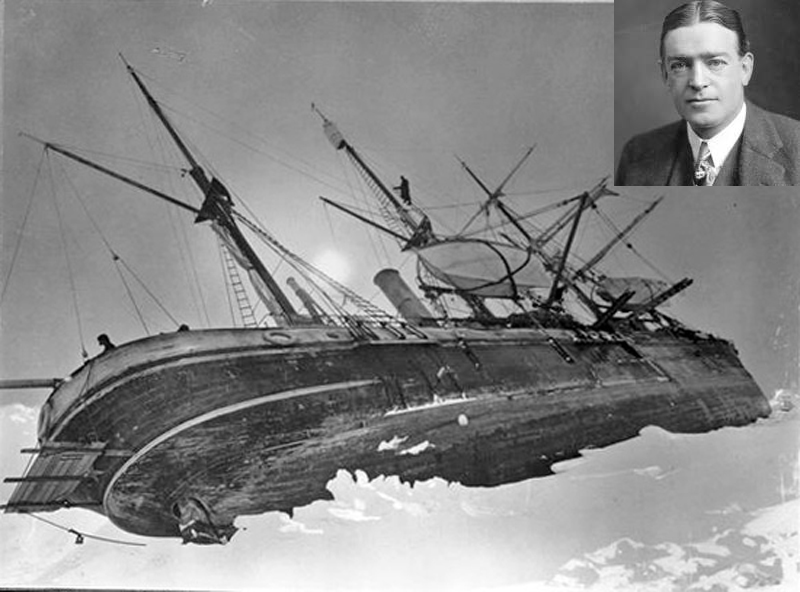 Shackleton och hans fartyg Endurance när det börjat att klämmas sönder.